New RVs
RVS Vendor in Tuscany - Italy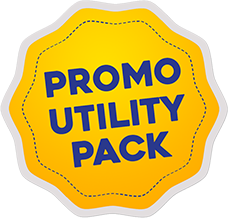 TAKE ADVANTAGE OF THE PROMO UTILITY PACK!
Buy a Camper ready for delivery, for you for only € 1, the exclusive UTILITY PACK for a value in accessories up to € 6,300.
(See the specific conditions in the camper data sheets. The proposal is valid for quotes starting February 18, 2019. Not valid for vans ). </ em>
Caravanbacci Camper Dealer
Choose the motorhome of your dreams from the best brands, customize it with Optional and Accessories tailored for you.
Our network of assistance extends over the entire national territory , we have both cheap campers and cheap prices starting from only € 20,000 up to models of 30,000, 40,000e and beyond, with the possibility of financing and payment in installments according to your needs.
Today you can also find the increasingly efficient new campers with petrol, CNG or LPG engines.
In the Caravanbacci Dealer you can find new campers either with B or C license, ready for delivery, with garage, double beds, peaks for 2,3,4,5,6,7 people and more.